Indravedi HIV/AIDS Prevention & Education Program in Phnom Penh, Kampuchia (Cambodia):
_______________________________________________________________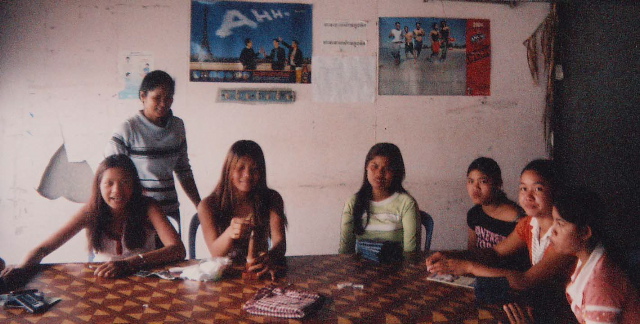 HIV/ AIDS education program of Indravedi


The Indradevi Association is a non-government organization founded in Phnom Penh, Kampuchia (Cambodia), in 1993 by a group of local women with professional backgrounds — medicine, teaching and social work — to assist victims of the AIDS epidemic. They have developed an energetic educational and care-giving program that reaches out to sex workers and family members in HIV/AIDS-afflicted households as well as to police and military personnel, who are significant perpetrators of HIV/AIDS.
Indradevi staff makes regular visits to brothels in and around Phnom Penh to hold discussion groups and give medical advice. Recognition of sexually transmitted diseases is emphasized, along with the importance of safe sex practices. Similar workshops are held with police and military units, teaching the hows and whys of safe sex. Indradevi also provides vocational training and grants small business loans to provide needy women with alternatives to the sex trade.
An area of particular concern is the welfare of children in AIDS-afflicted households, who are generally victims of poverty, ill health, and social ostracism. Indradevi provides supplemental food, recreational activities and counseling to encourage these disadvantaged children to remain in school. Also, they help to arrange adoptions for children who have been orphaned as a result of AIDS.
Asia Connection's support of Indradevi is made possible by the efforts of dedicated fund-raising volunteers based in Buffalo, New York and St. Paul, Minnesota. Semi-annual grants are made for general program expenses, and a separate fund provides for the children's feeding program.
Suffering from a turbulent history that has devastated social, political, and economic institutions, Kampuchia is one of the neediest countries in Southeast Asia, and we are pleased to support the Indradevi Association in their campaign of AIDS care and prevention.